Counterfeit Detectors
Safescan

UV 40
Replacement lamp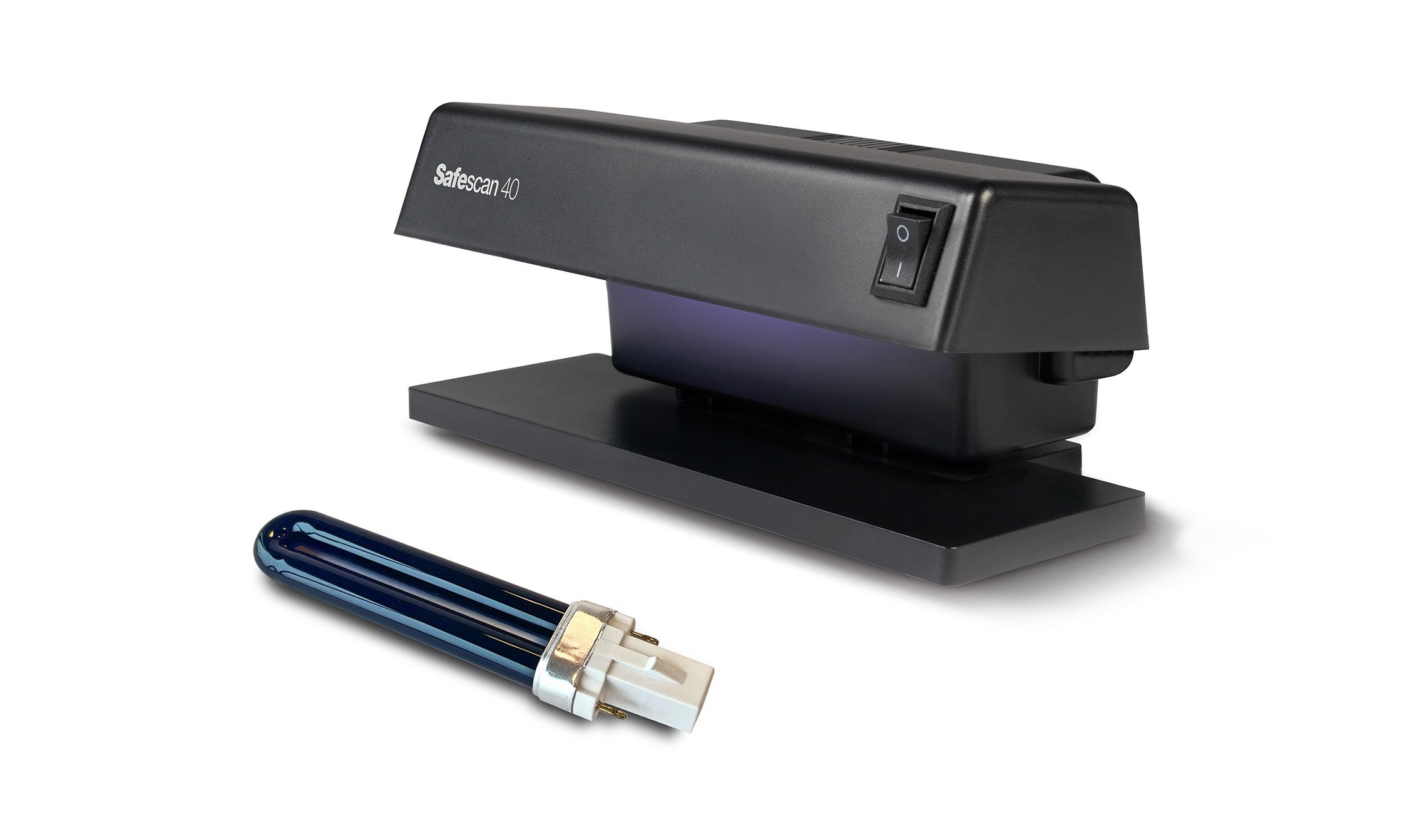 FREE SHIPPING FROM £50

We offer free shipping for all orders with a value of £50 or more.

3 YEAR WARRANTY

Safescan products come with a 3-year warranty.

PROFESSIONAL SERVICE

Our experienced customer service agents are available for all your questions.
ENSURE ACCURATE DETECTION

Check your banknotes with certainty. To ensure that your Safescan counterfeit detector is perfoming on the highest level, it is important that you make sure that its ultraviolet lamp is functioning properly. Is it time to renew the lamp in your Safescan 40? No worries! Simply replace the ultraviolet lamp inside the device, and within seconds it is good to go!
Specifications
Powerful 7W ultraviolet replacement lamp
Can easily be installed by clicking it into the counterfeit detector
Compatible with the Safescan 40
Part number: 130-0502
Dimensions: 13.5 x 1.3 x 1.3 cm
Weight: 25 gr
CE certified
In the box
Product details

ENSURE ACCURATE DETECTION

Check your banknotes with certainty. To ensure that your Safescan counterfeit detector is perfoming on the highest level, it is important that you make sure that its ultraviolet lamp is functioning properly. Is it time to renew the lamp in your Safescan 40? No worries! Simply replace the ultraviolet lamp inside the device, and within seconds it is good to go!

Specifications

Powerful 7W ultraviolet replacement lamp
Can easily be installed by clicking it into the counterfeit detector
Compatible with the Safescan 40
Part number: 130-0502
Dimensions: 13.5 x 1.3 x 1.3 cm
Weight: 25 gr
CE certified